Discount dental plans allow you, the consumer to take advantage of high quality service without the high cost of dental procedures. Although a discount dental plan is not an insurance plan, there are many excellent advantages to having one of these cards in your pocket to use. These programs offer individual dental plans as well as serving the needs of families and other groups, such as employers. They are an affordable way to provide for your dental care needs.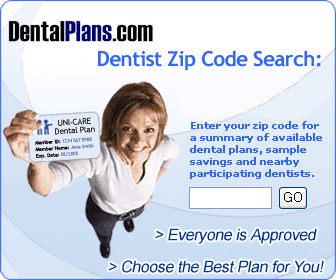 BE SURE TO USE DISCOUNT CODE JE10 TO GET 10% OFF
If You Call or Click Today You Will Also Get 3 Months FREE
Toll Free At 1-855-214-7725
How Do Discount Dental Plans Work?
Discount dental plans serve your needs in different way than insurance does. Unlike dental insurance, discount plans provide services to you by giving you big savings each time you visit the dentist. You simply purchase a low cost discount dental plan and this will provide you with a reduced fee when visiting many of the leading providers in your area. You visit those providers show them your discount card and in turn receive a reduced rate on their services. It's that easy!
As a plan member, the dental care providers will provide you with the same high quality service as all their patients receive, however they've already agreed to accept lower fees. Just show them your discount dental card at the time of your visit and they will apply the discount, charge you much lower fees and consider it payment in full. You don't pay anything extra.
Discount Dental Plans Vs Dental Insurance
Don't confuse discount dental plans with dental insurance as the two are quite different. With any insurance product, you will pay into it and have services covered by the dental insurance provider once you've met the deductible. However, with a discount plan, you'll usually pay much less because you pay for your discounted fee at the time of your appointment.
Watch This Video Where I Explain The Difference Between Discount Dental Plans And Dental Insurance.
Pre-Existing Conditions
The biggest benefit of a discount dental plan vs dental insurance is in the event you or someone in your family need to see a dentist right away for an existing condition.
You see, dental insurance does NOT provide coverage for pre-existing conditions on new policies. They have what's called a "waiting period" that every new policy holder must go through in order to be treated for that condition. This waiting period is mandatory! This means that if you are in pain right now, do not have insurance and need to see a dentist, buying a policy will do you absolutely no good. You'll still have to pay 100% of the costs until you've had the plan for a full year.
Discount Plans Are Different
Discount plans are different. Because they are NOT insurance, you can be seen as soon as you receive your discount dental card (usually between 1-3 business days) and start saving right away.
What Do Discount Dental Plans Cover?
Each plan is different because it is made to fit with your specific needs. In addition, you will find discount plans that service various regions of the country or offer different types of savings. We offer over 30 dental plans nationwide, so finding a provider in your area is as simple as entering your zip code here.
However, while each plan is somewhat different, they are also quite broad in what they provide for. You'll find that they offer discounts on many of the procedures that you or your family may need, including these.
Oral Exams
Root Canals
Fluoride Treatments
Fillings
Dental Implants
Surgeries
And much more!
Remember that each plan is different and you should thoroughly read through the documentation that is presented to you in order to compare them.
Learn more about select plans by Clicking Here and entering in your zip code.
You can also check out the following pages for more information on what is offered in specific plans
Can I Use The Same Dentist?
In most cases your dentist most likely accepts one of the 30 plans you can choose from. To find out you can Enter You Zip Code Here in the Find a Dentist Section and section and see what plans your dentist accepts. As stated many dentists accept dental plans and chances are your dentist accepts at least one of the dental plans offered. Next to your dentists name you will see a list of plans that they accept. You can go through each of those plans to ensure you are getting the plan that is right for you.
You can also call us direct and we can help answer any questions you have and ensure your current dentist accepts the dental plan that is right for you. Just call us at 1-855-214-7725
Bottom Line: Why Enroll In A Discount Dental Plan?
When all is said and done, the bottom line is - why should you bother with this type of dental plan? There are plenty of ways that having a discount dental plan can benefit you. Start with the fact that many of these programs provide you with at least 10% and up to 60% off the price of many dental procedures. This can add up to HUGE savings!
The types of treatments are vast and the number of nationally registered dentists and dental networks is growing every day. You'll find it easier to use than any type of dental insurance with little or no paperwork, zero rejected claims and even lower prices.
If you know that you or your family will require dental work in the near future, then you need to take a good look at what your options are. Discount dental plans provide each individual with the ability to get the dental care they need, at a much lower cost, in order to preserve their dental health.
For more information about discount dental plans, or to find a participating dentist near you, simply enter your zip code in the light blue box at the top of the page.
Attention: If you join today you'll save an additional 10% off the cost of any plan you choose! Simply enter this code JE10 when you check out. You can start seeing a dentist within 1-3 business days!
You can also >>> Call Us Toll Free at 1-855-214-7725